Capture MSN chats and save into database automatically
The Local MSN Accounts lists all the local MSN users and their conversations. You can view messages in it by click on each conversation. If a user is blocked or ignored by MSN Sniffer, his icon will show a block mark or gray. System will always update the messages for the selected conversation. View full screenshot of MSN Sniffer.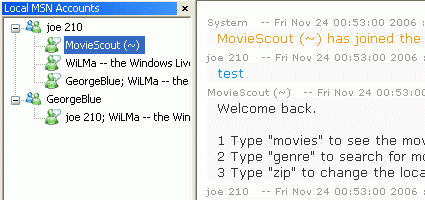 Block MSN Messenger use
The company doesn't allow people use MSN messenger when working. But you as an administrator find that they always use stealthily. Now MSN Sniffer can help you block MSN messenger use in your network. The blocked accounts have no way to sign in or chat in their MSN Messenger. View full screenshot of Blocking feature.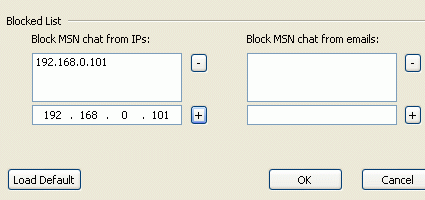 Visit the official website of MSN Sniffer 2 for more features and screenshots.